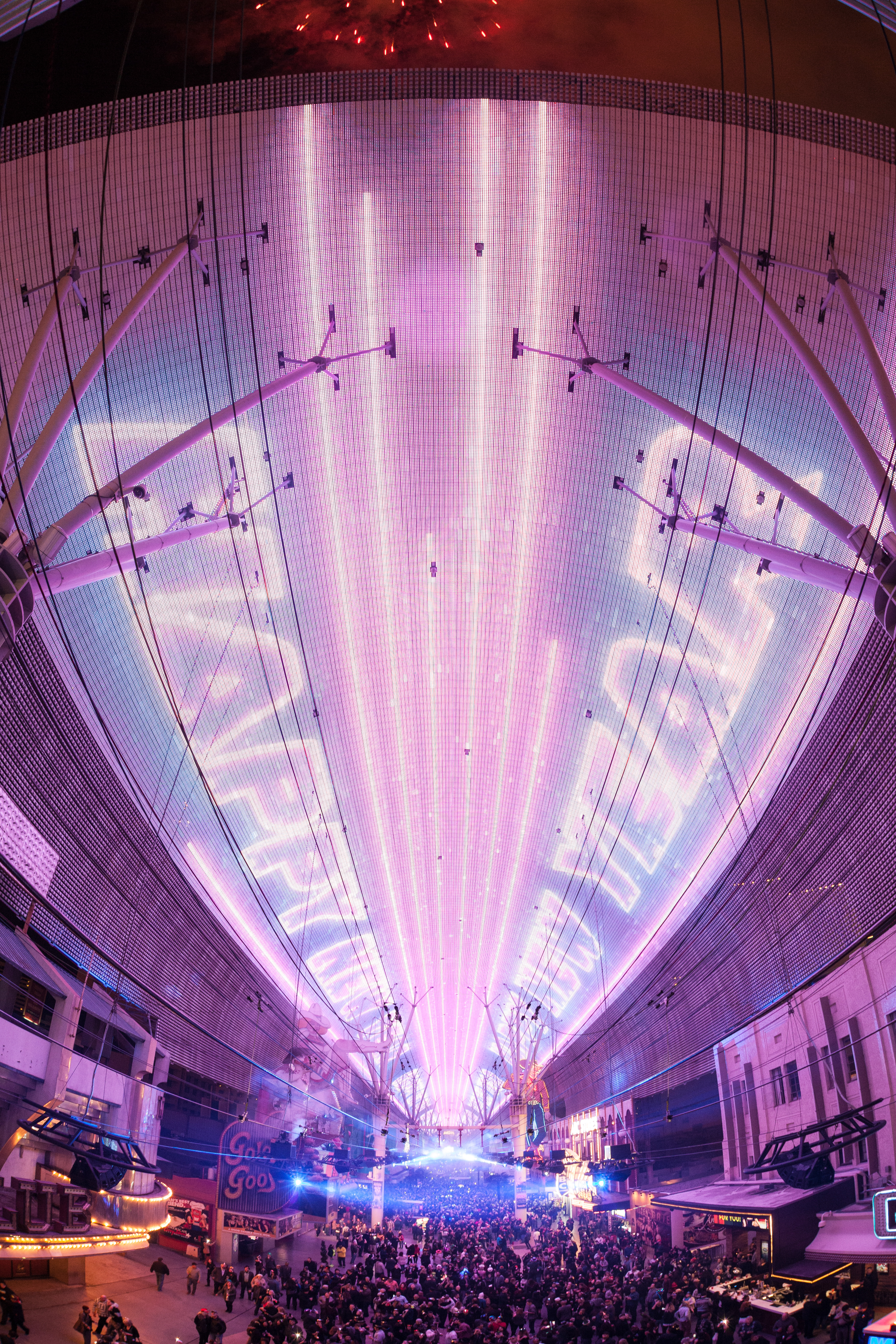 2016 was a great year for us!  We continue to grow our client list and continue to learn how to do this "production" thing better and better.  To cap off 2016 we got to work Fremont Street Experience on New Years Eve, and what an experience it was!
We had multiple photographers and videographers working the event, and I personally got to do a fun 1st person POV project that night.  People gave me the oddest looks wearing my custom helmet camera, but the footage turned out great and I am really happy with the results.
The photos from the night turned out amazing!  Fred Morledge and London Mace did a great job capturing the essence of the night.  And Rob Machado was a stud on the video work, so beautiful!
I'm  excited for 2017.  I know that if we keep doing things with passion, love and precision, we'll continue to have success.  Here's to making your dreams come true this year.
Cheers,
Adam Kilbourn 🙂